April 3, 2017
World Quilting Day Giveaway 2017 Winner Announcement
World Quilting Day Giveaway 2017 Winner Announcement
We've got winners to announce – are you one of the lucky winners?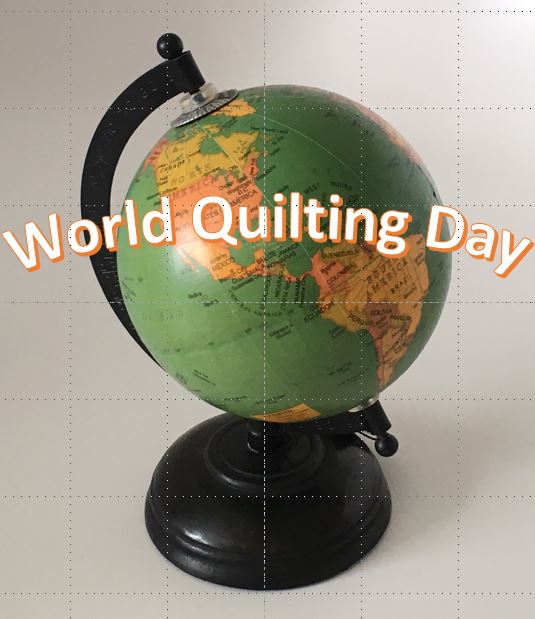 Hello Again Quilters!
We're excited to announce the winners of our World Quilting Day Giveaway!
Did you enter to win?
If so, we bet you're excited to see if you are one of our 6 7 lucky winners, right?
Well, wait no more!
First up, the winner of this quilting essential…
…the #B003 collection of Wonderfil InvisaFil thread goes to Cindi Lambert!
Next up, we're announcing the winner of this travel must-have…
…the NeedleTravel guidebook goes to Linda (comment #3)!
And third, a pair of Famore Cutlery EZ Glide Fabric/Batting Shears will find a new home…
…in the hands of Guinevere Cassidy!
The fourth prize that's up for grabs is The Ultimate Guide to Machine Quilting…
…and it's going to Sharon Kahle!
And now for prize number five, collection #B009…
…the "Must-Have Mediums" from Wonderfil InvisFil thread goes to Jennifer @ Inquiring Quilter!
And finally, our sixth prize is a throw-sized batt of our Tuscany Silk batting – because we can't have a Hobbs giveaway without Hobbs batting! – and it will be sent to…
…lucky Cindy King!
But wait, there's more!
We can't forget about our 7th and final prize in our World Quilting Day 2017 Giveaway, a prize for a lucky social sharer.
Our final lucky winner is @upstairshobbyroom (on IG) – she'll be receiving…wait for it…her choice of any of our batts!
So who's excited about being a lucky winner?
We thought you might be!
Congrats to all of our winners!
Didn't win this time?
Don't worry, there'll be plenty more chances to win –
stay tuned!
Winners:
Please send your full name and mailing address
to shackney (at) hobbsbondedfibers (dot) com
to claim your prize.
Please note:
If we don't hear from you within 72 hours,
we'll draw another winner for your prize
(oh no, don't let that happen!).
Thanks to everyone who played along with our latest giveaway – we love ya!
The Hobbs #JoyOfQuilting Team
*Please Note: In order to limit spam, all comments are reviewed before being made public. We're regularly monitoring all comments and will approve non-spam comments as quickly as possible. Thank you
---
3 responses to "World Quilting Day Giveaway 2017 Winner Announcement"