September 1, 2020
Quilt Batting: It's Time to Go Back to School!
Quilt Batting: It's Time to Go Back to School!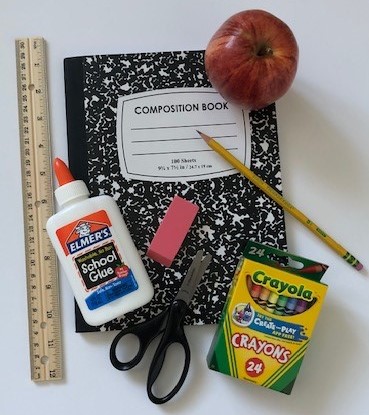 We're nearing the end of a very 'unique' summer, a summer which has left many of us stuck at home, but also appears to have been filled with lots of quilting.
And that's a good thing!
One of the best (and most fun!) aspects of my job is seeing what you've created. I especially love seeing your amazing projects in person at shows and guild meetings, and having the opportunity to speak with you about your creations – there's so much amazing talent out there and I always learn something from our conversations.
But, since in-person events and meetings are temporarily off the table, I've dedicated even more attention to what y'all are posting online. And boy have y'all been busy!

Based on what I'm seeing posted online, I'm thinking most quilters have made a serious dent in their WIP and UFO piles and in their fabric and quilt batting stashes – am I correct? Again, I'm amazed at the talent you possess!
And that brings me to the purpose of this post…
After reviewing hundreds and hundreds of finished projects shared on blogs and on the various social media channels over the last few months, I noted that there were often comments and questions about the materials and tools used in these projects and, more specifically, about the quilt batting the quilter chose for their project.
The continuing questions about quilt batting are proof that the task of educating our community of quilters about which quilt batting to use, and when, is nowhere near finished and that it needs to be an ongoing effort.
This is especially important for quilt batting, an ingredient about which there is a lot to learn, and an ingredient that can quite literally make or break your finished quilt or other type of quilted project.
After delivering hundreds of quilt batting lectures at quilt shows and to guilds around the country, and working with our education team to educate quilters who stop by our show booth show after show, I know that there's a hunger for information about quilt batting, but it's easy to think we must have reached everyone – well that's just not the case!
So, we're kicking off a Back to School series that covers ALL the different types of quilt batting we make and the fibers used to create them.
We're glad you're joining us today for the kick-off and we hope you'll not only attend every 'class,' but invite your quilty and crafty friends to join you!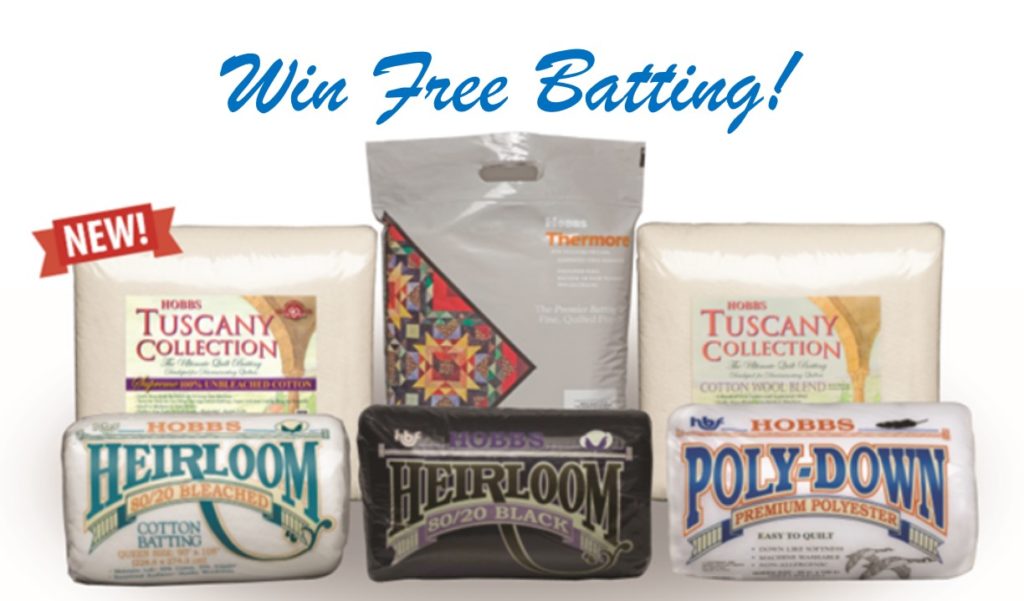 And to entice you to attend each week's class and to bring along friends, we'll be giving you, and your friends, a chance to win the quilt batting we're discussing each day – yup, free quilt batting just for learning what's best for your next project!
So let's get started…
Today we're starting with an outline of how we assist quilters in selecting the best quilt batting for their desired outcomes.
Narrowing Down The Many Choices
Let's start with learning the 'Five W's of Quilt Batting:'
Who?
What?
When?
Where?
Washing!
We'll start with the first W…
Who is the quilt (or quilted project) for?
Is it for a baby? Is it for your parents? Is it for a friend? Is it for a quilter? Is it for a college kid? Or is it for you?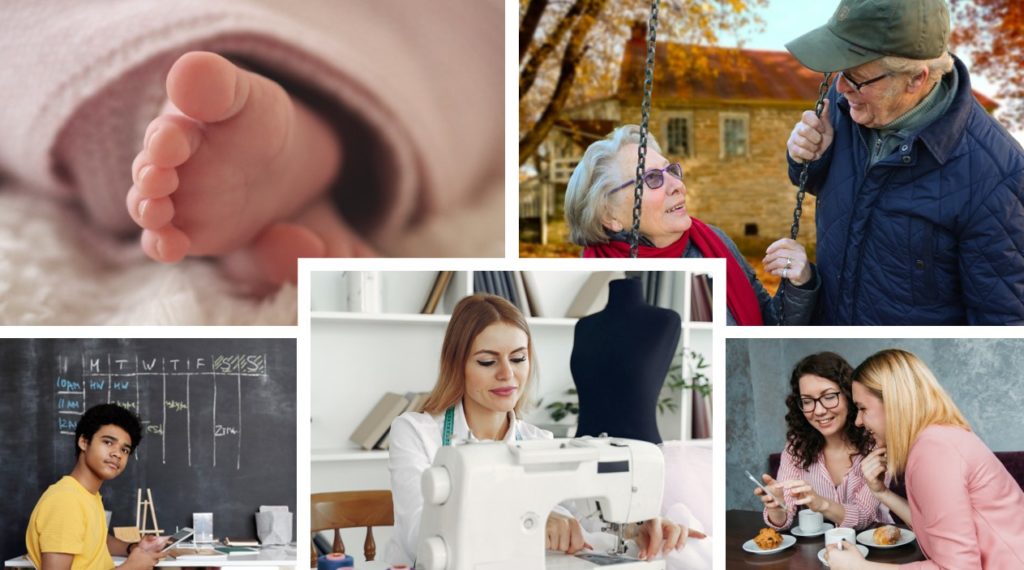 This is an important factor in determining the best quilt batting for your quilt or quilted project.
Why? Because it's important to not only understand what you or the recipient want from the quilt or quilted project, but to know which quilt batting should be used based on how the quilt or quilted project will be used and cared for.
Let's look at an example:
If you're making a quilt for a charity group, it's likely you won't be able to speak directly with the actual recipient of the quilt to learn about their likes and dislikes in terms of how the quilt should look and feel, but you may be able to speak with the quilting group distributing the quilts about their guildelines for accepting a quilt. They may tell you they can't accept quilts made with certain components or that all quilts will need to be washed, in hot water, before they can be distributed.
These two pieces of information are very helpful in determining which quilt batting should or shouldn't be used. Hot water washing isn't recommended for any quilt, but especially not for quilts made with more delicate quilt battings like wool and silk, so those two quilt battings would be eliminated as options.
What type of quilt (or quilted project) will it be and what's the desired 'finish?'
Is it a bed, wall, show or holiday quilt; a quilt intended for use by a baby or child; or, perhaps a living room throw? Or, are you making a table runner, placemats or coasters; a pouch or purse or tote bag; or, maybe new couch pillows? Or, are you creating something unique like a journal cover, or something holiday oriented like a Christmas stocking?
And do you prefer a flat finish or a 'traditionally-puckered' finish, or a highly lofty/puffy finish? Will there be lots of piecing and/or stitching or is the design simpler, perhaps modern? And what colors are the fabrics you'll be using for your project?
The answer(s) to each of these questions most definitely guides us in recommending the best quilt batting to achieve the results you desire, and makes it easy to eliminate the quilt battings that are not the best choices.
Again, let's try an example:
Let's say you're making a wall quilt for your home, you want a fairly flat finish, the quilt will be heavily pieced with lots of small pieces, and the fabrics being used will be primarily white and light-colored fabrics.
Immediately I would eliminate all the lofty quilt battings, including our lofty polyester quilt battings (Poly-Down, Tuscany Poly and CloudLoft) and our Heirloom Wool and Tuscany Wool batting, because they provide a lofty finish and may hide your small piecing. I would also eliminate our Heirloom Black 80/20 batting as it's not appropriate for use with white or light colored fabrics.
Because you're making a flat-finish wall quilt, I would lean towards the Tuscany Silk or Thermore, both of which are thin and will show off the small piecing and stitching, and which will help your quilt hang straight.
Because you're using white and light colored fabrics, I would lean towards the Thermore since it's very white and will help your fabrics really pop! Note: if this wall quilt were going to be washed, I would not have included Silk as an option because it would shrink 3-5% when the quilt is washed and this would result in a bit of 'wrinkling' in the quilt top, not your desired flat finish.
And just for fun, let's look at another example:
You tell me you're making a quilt for your first grandchild (congrats!) and that you want this quilt to be lofty and cuddly. And, you add that you really want this quilt to be extra special, so you're considering using our wool batting, your favorite batting, because you know it makes a quilt lofty and cuddly, and it's lightweight and perfect for use in Florida where your grandchild lives.
Well, because I want to offer you a quilt batting that will help this quilt to be lofty, cuddly and extra special, and to last, and because I know what kind of abuse baby quilts take, I recommend you stay away from using wool batting. Why? Because baby quilts generally need to be washed a lot, and often in very warm water, and we recommend quilts made with our wool battings be washed only in cold water and on a delicate cycle, and that they be air dried. This is not a great option for a baby quilt that's likely to need quick, frequent washing, right?
So what would I recommend? Well, there are several options: a double layer of any of our Heirloom 80/20 battings (this batting is durable and will hold up well to frequent washings, it's not too hot, and the double layer ensures lots of cuddly loft); or, one of our puffier poly battings, Poly-Down or Tuscany Poly (these are lightweight and durable, will hold up to frequent, warm water washings, and also make a cuddly baby quilt).
Which would I choose? I'd choose a double layer of our Heirloom 80/20 batting – it's going to give you all the benefits, everything you want for your quilt, AND it's going to last through lots of washings and be great for use year-round, even in a hot and humid climate.
The 100% polyester quilt battings don't breathe the way natural fibers do and may be too hot for use in Florida where the temps get hot and the humidity is ever-present. Both battings could work, but we're always looking for the BEST of the quilt batting choices and, in this case, the Heirloom 80/20 is a better option.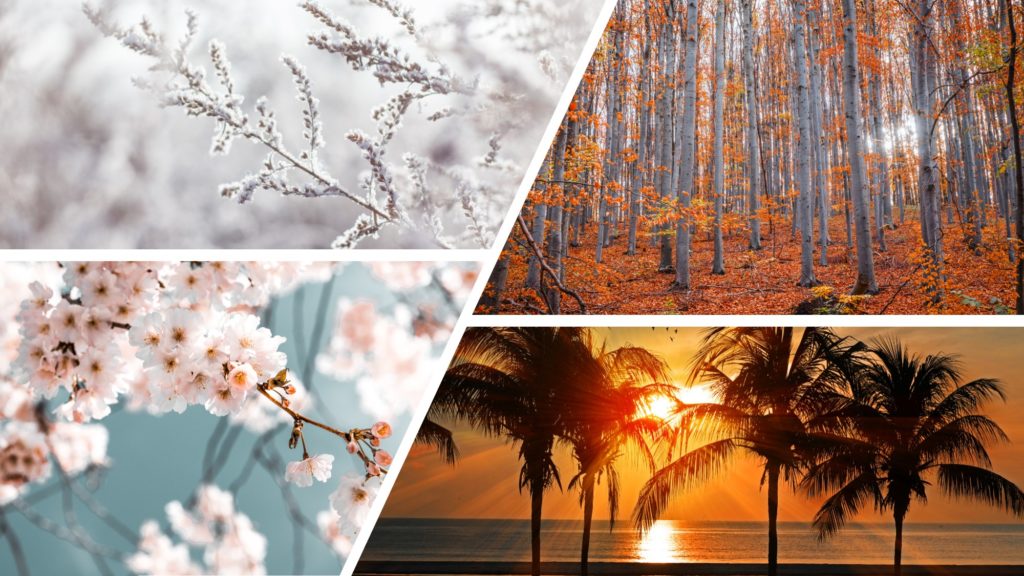 When and where will the quilt or quilted project be used?
Let's talk about why it's important to know when and where a quilt (or quilted project) will be used. The time of year and/or location can play a role in whether or not the quilt or quilted project is used and enjoyed, and both are important factors to consider when choosing a batting.
Let's take quilted clothing as an example:
If you're making a quilted jacket, first you'll want it to fit well, to drape nicely and to be comfortable, right? And it's likely you won't want it to be 'puffy' unless it's for a child. And finally, when considering comfort, you'll need to consider whether this jacket is for year-round use or only to be worn seasonally, where you (or the recipient) will be and what you'll be doing when you wear it, and what the weather is like where the jacket will be worn.
If you're living in Minnesota and you want to wear the jacket only in the summer, your best choice is a thin, lightweight, breathable quilt batting (like our Tuscany Silk) because the summer humidity can make a jacket made with poly, which tends to hold in the heat, uncomfortably warm. But, let's say you want to wear that same jacket only in the winter in Minnesota. Well, then the poly batting (like our Thermore batting) might be a perfect choice as the jacket will be warmer and so will you!
Now, let's use Texas for our next example, and let's focus on choosing quilt batting for a bed quilt:
It's important to consider the temperature where the quilt will be used, whether the bed quilt will be used year round, how hot or cold you (and your spouse or partner, if you have one) are when you sleep, and whether there are any dexterity or strength issues to be concerned with.
Here in central Texas it's rather warm from early May through October; and in Houston it's quite humid not just during the summer months, but for most of the year. So which quilt batting do you think we choose for our bed quilts? The answer may surprise you!
There are several options that would work, of course, but there are two quilt battings that really stand out as the BEST choices for the team and I. Can you guess which ones they are? If you've visited with us in our booth at any industry shows, you've likely already learned that we LOVE to use and recommend our Tuscany Wool and Tuscany Silk batting!
Why choose the Tuscany Wool or Silk battings? First, they're made with natural fibers that breathe so they don't get hot, even in the very warm months of summer; second, they're light, meaning the quilt will be light enough for someone with strength or dexterity issues to pull the quilt up and down; and third, they both provide amazing definition to a quilt.
The Tuscany Wool is lofty and really emphasizes the piecing and stitching in a quilt; the Tuscany Silk provides a flat finish that really shows the quilt's stitching and can be heavily stitched without getting stiff; and, both drape beautifully, and are perfect for hand-quilting should you want to add some hand-stitching to your bed quilt.

Washing – How will the quilt be cared for?
And last but not least, it's very important to consider the care of the finished quilt or quilted project.
I should start by pointing out that all of our quilt battings are washable once inside a quilt or quilted project.
Please DO NOT pre-wash any of our quilt battings as they may be ruined in the process.
Using our bed quilt example above, I'd confidently recommend the use of our Tuscany Silk or Wool battings in quilts made by and for quilters. Why? A quilter is more likely to really appreciate the use of higher-end battings, and understands what goes into making a quilt and will (generally) follow the care instructions provided on batting packages and/or those we recommend for all quilts.
Again, we recommend ALL quilts be washed in cold water, on a delicate cycle, without any heavy agitation or spin, and air drying is best (although you can start or end the drying process in a dryer set on cool or air-fluff, 15 minutes max).
No, this is not to say that all non-quilters would ignore these instructions, but I've heard enough horror stories to know that not everyone will care for a quilt in the manner in which it should be cared for, and it would be a shame for the quilt you poured your heart into and gifted to be ruined.
Has anyone ever thanked you for giving them a 'blanket' when you presented them with a quilt you'd spent untold hours creating? Yeah, those folks probably shouldn't be presented with a quilt made with Wool or Silk batting! Kidding, of course. Maybe.
Another example I'd like to share centers around making quilts for charities since we know so many of you are involved in charity quilting.
(Note: We think you're awesome for giving back through quilting
and we happily offer batting through our Hobbs Charity Batting Program!)
If you recall, earlier I recommended our Heirloom 80/20 for baby quilts. We also recommend this quilt batting, and our Poly-Down batting, for charity quilts. Why? Because it's not often that you'll be able to communicate the washing instructions to the recipient of a charity quilt, and many organizations will wash the quilts, likely in very warm or hot water, prior to giving them to their intended recipients.
Provided washing instructions are not often known and/or followed in this case, and/or may not be viable for recipients such as NICUs and hospitals which often require everything to be washed in the (very hot) hospital washers, so you need to use quilt battings that will hold up well to washing under most any circumstance – Heirloom 80/20 and Poly-Down are very durable battings that can hold up to a bit of abuse!

And there you have it, whew! That's a lot to digest, right?
Well, this is just the beginning!
There are several more Back to School posts to follow, each with a different focus and each intended to build your knowledge about quilt batting.
You might even be a quilt batting expert by the end of this series!
If you want to make sure you're the first to receive the rest of the posts in this series, and to learn about any new products, fun events and giveaways, we invite you to sign up for our email list.
Don't worry, we get tons of email too and don't appreciate being bombarded with it – you'll only hear from us when we have great stuff to share with you (and we NEVER share your data – cross our quilting hearts!).
Thanks so much for tuning in here at quilt batting central – we look forward to seeing you again when we continue our Back to School batting series.
And now, here's your opportunity to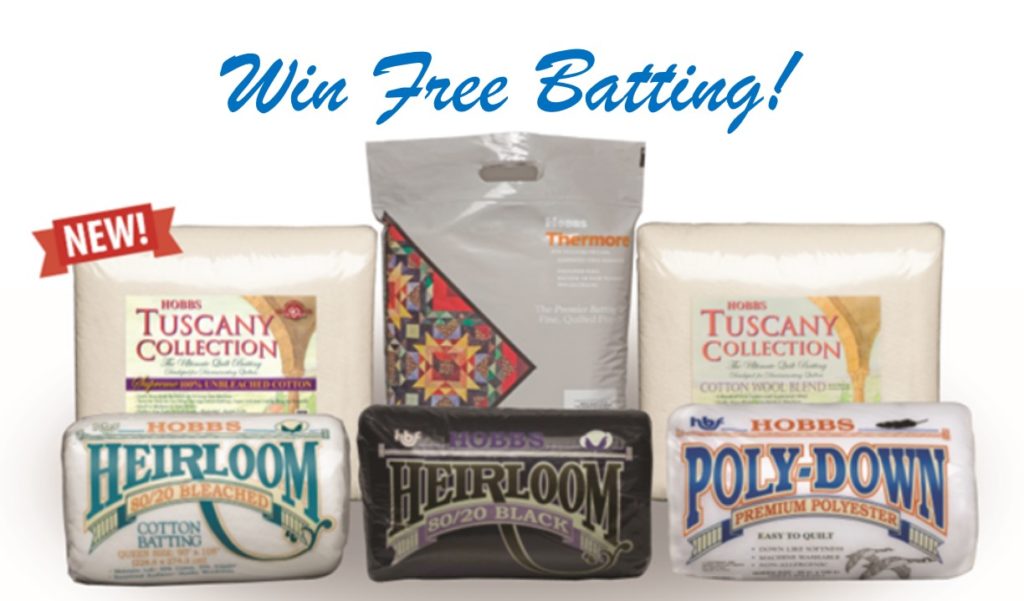 To enter to win the batt of your choice,
leave a comment below telling us
what you learned from this Back to School series post
and/or what you hope to learn from future Back to School posts.
We'll hold a random drawing (using a random number generator)
to choose a winner from all commenters on this post on September 8, 2020
and the winner will be contacted via email.
Until our next Back to School series post, happy quilting,
Steph & The Hobbs Batting Team
---
21 responses to "Quilt Batting: It's Time to Go Back to School!"