Tuscany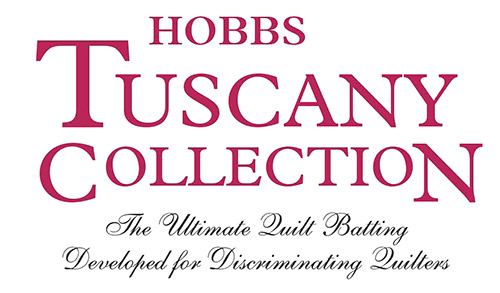 Hobbs Bonded Fibers developed the Tuscany Collection as our premium offering to quilters.
Our cotton batting is the softest on the market.
Our treatment of silk makes it easy to handle.
Our 100% wool batting provides superb insulation in a breathable fiber that disperses heat away from the body.
Our cotton-wool blend provides a beautiful drape that is soft and uncompromising in stability.
Our beard resistant polyester uses the latest technology in the industry to bind fine siliconized polyester fibers.
When your project requires the ultimate quilt batting, choose from the Tuscany Collection.